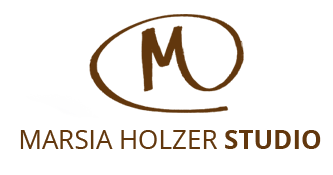 Marsia Holzer Studio
Working with natural materials, recycled metals and salvaged wood, Marsia Holzer Studio creates furniture, lighting, and sculpture with a clean modern eye. Chandeliers, table lamps and pendants come wrapped in bronze, stainless steel and aluminum, and also with laser cut bronze as can be seen in the breeze collection. Sculptural bird and cloud pendant in cast aluminum steel with walnuts seats come with many patina options. Vases fabricated out of bronze and aluminum scrap and the wonderful wish bone cast bronze sculpture are new table top additions to the furniture and lighting line L.E.D. lighting is new to the collection with the Bud Light in bronze or aluminum and the bronze Bar Light and Stellar wall sconce.
Marsia Holzer Studio designs a full line of furniture, lighting and sculpture for such projects as hotels, restaurants, horse barns and residences. Custom designs are variable to fit need of any project. Most of the lighting and furniture can be ordered in custom sizes.
VIEW OUR FULL COLLECTION